It truly takes a village to put on a musical, and we are fortunate to be surrounded by a top-notch team.
Robin Rosenberg (Director, she/her)
Robin served as the Director of Drama at Cedarbrook Middle School, Cheltenham High School and additional theatre programs in the School District of Cheltenham Township for over 21 years. Her previous productions included The Complete Works of Shakespeare Abridged Revised, The Addams Family, Damn Yankees, Oklahoma, The Witches, Sister Act, Charlie and the Chocolate Factory, To Kill a Mockingbird, The Laramie Project, The Diary of Anne Frank, SHREK, Working, and countless others amounting to over 35 productions overall. Robin had also directed the acting program for the State of Pennsylvania's Governor's School of Excellence in the Performing Arts, and served as directing consultant for the Pennsylvania State University, Abington Campus. Robin is especially grateful and excited to direct this new and profound staged concert reading of HIDDEN: the musical, an important piece of theatre that resonates on such a deep level with the reality of our times. Robin gives special thanks to Jenny and David for their confidence in choosing me to be a part of a truly significant and educationally crucial project. Robin also thanks Justin, Lys, Jim, Rodney and Seth for their incredible and brilliant contributions. Last but certainly not least, Robin is eternally grateful for her family's constant patience, support and love.
Justin Solonynka (Co-Music Director, he/him)
Currently serving as the Director of Choral Music at Abington Friends School, Justin has music directed shows for over 25 years, with highlights including Spongebob the Musical, Songs for a New World, Damn Yankees, A Wrinkle in Time, Peter and the Starcatcher, and several original musicals. Justin is a multi-instrumentalist and vocalist who has performed solo at venues all over the east coast, including Godfrey Daniels, Musikfest, and the World Cafe. He also performs with an alternative folk band (Acoustic Blender), two contra dance bands (Soup for the Soles, Contra Deceptives) and a loud rock band (Jefferson Friendship). His eighth solo album, titled Long Time No See, was released in 2021. He is tremendously excited to be part of the creative team for Hidden!  www.justinsolonynka.com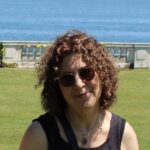 Alyssa Davidson (Co-Music Director, she/her)
Ms. Davidson is the Choral/Theater Director at Jenkintown Middle/High School, and the general music teacher at the Elementary School for grades 4-6. Ms. Davidson directs the upper school vocal ensembles: The Vocal Experience, The JHS Concert Choir, The JHS Honors Chorale, the female a cappella vocal ensemble, The BelleTones, and the all -male a cappella vocal ensemble, Just the Guys. She also directs the elementary school vocal ensemble The Jenkintown Youth Chorale. Ms. Davidson is the head of the Jenkintown Theater Arts (JTA) department: producing a fall musical and spring drama each year. In addition, Ms. Davidson is the founder and director of Flutterbye Theater Company, a non-profit children's theater company, creating innovative musicals at the Cheltenham Center for the Arts. This season, Flutterbye Theater will be performing Beauty and the Beast in June 2023. Ms. Davidson is the director of two-youth choirs at Keneseth Israel in Elkins Park. Hazak (meaning "strength") comprised singers from grades 4-6 and Zachor (meaning "remember") a vocal ensemble whose ages range from 12-18. The choir's mission is to bring to the forefront music of the Jewish people under the Nazi regime. Ms. Davidson has a private vocal and piano studio in Glenside, PA. Ms. Davidson holds a Bachelors of Fine Arts in Music Education from Rutgers University, and a Master's in Multicultural Education from Eastern University.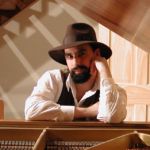 James Coffey, B.M.E., M.Ed. (Music Production & Website Design, he/him)
Award-winning recording artist & music producer who's been featured on over 900 products sold worldwide under brand names Disney, Nickelodeon, Dreamworks, Scholastic, The Discovery Channel & Sesame Street. Through his studio, Blue Vision Music, James produces music for many family artists earning over 30 national awards including a Gold Parents' Choice Award and a Gold NAPPA Award.
www.bluevisionmusic.com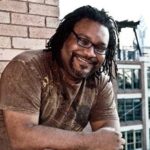 Rodney Whittenberg (Video Production, he/him)
an Emmy award-winning composer and an Emmy nominated filmmaker. He is the founder of Melodyvision, an audio music and video production company. Rodney has done extensive video work for theater and dance, including Theatre Ariel, Group Motion, and Paul Turner. He wrote and performed a one-person play called "How I Discovered I Was Black (because everyone keeps reminding me)" which premiered at Chestnut Hill College. Rodney wrote & produced the children's CD "We Stood Up" – a celebration and reflection on the civil rights movement. Rodney's passion for music and film is followed closely by his love of civics, history, and politics.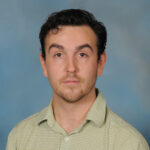 Seth Schmitt-Hall (Technical Director, he/him)
the Technical Theatre Director for Abington Friends School and the Facilities Manager for the Josephine Muller Auditorium & Black Box Space. Seth has been a part of the AFS community since 2015. His experience prior to AFS includes Theatrical Scenic Designing, Technical Directing, and acting around the Philadelphia Area.